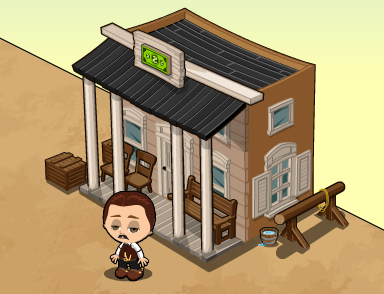 The Bank is run by Nigel Pennyworth. The Bank holds the town's funds and keeps all the money safe.
Ingame Description
Provides one free Bank Note a day! Make this building as soon as possible to get your town rich!
Requirements
The Bank can be purchased from the buildings tab of the shop.